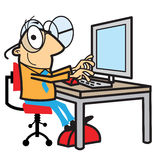 Every Writer Can Make Magic With Words
Like a magician we must learn our craft. Creative writing is like dealing in magic. We create something from nothing with the flick of our wrist and nimble fingers. Our greatest achievement is to create moments that take our audience's breath away.
Just like in magic, there are tips to learn. Tricks to practice and master. Like a magician, we create illusion. We conjure up plots that thrill, and characters who come alive. Our settings flourish on our pages. Our hero's struggles cause anguish and our heroine's triumphs bring joy. Oh, what magic comes off our pages!
Writers are artists. We strive to both entertain and amaze. 
The more tricks we learn, the more memorable our illusions will become.
We can never stop learning our craft.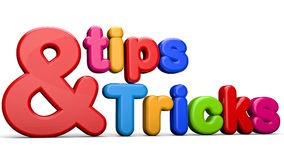 Our Search for Writing Tricks
John and I have spent years  learning the tips and tricks needed to write a Great Novel. We read books, went to seminars and searched the internet.
When we discovered new tricks we wrote them down. We then sought places in our books to use the ideas.
We were not satisfied to simply write a good book. Our goal has always been to write a novel that piqued our reader's imagination. Something original. A fantastic read. A bestseller. We were determined we would not stop until our novels were great.
        It has taken longer than we ever imagined, but we have kept writing, kept revising and kept learning.
We started our website, writingagreatbook.com, because we realized a many of you have the same dream. We are offering you some shortcuts to learning the tricks we hope will help you WOW your audience.
Some of you are new to writing. You have a novel rumbling around in your head. Some of you tried to write years ago. Started your book, then gave up. Now is the time to pick it up again.
We hope the exercises found in 'Writing a Great Book' will inspire you. 
We all have magic within us. It's only a matter of discovering it. Harnessing it and putting it on paper.
Use our tricks and tips to elevate your writing. See our Writing Exercises for an opportunity to practice new writing tricks.
Writing Magic 
One interesting thing, if you will think about it, magic is not really magic. Magicians simply know how to perform tricks that make the illusion work.
To write a great novel, you must learn how to make the illusion seem real. To make magic with words.
Learning the tricks of writing has helped John and I stretch our imaginations, and increase our creativity. I  get excited when I discover a new trick. John gets excited when he realizes he can use the trick in one of our novels.  We hope you will feel the same excitement.
Each of us has magic within us. Ideas to share. It is through our writing that the magic will live and breath.
We have discovered hundreds of tricks and are certain we have not learned them all. We are sharing with you the magic we have found. We hope you will put it to good use. Check out: Finding Your Own Creative Writing Style.
See Writer's Tools for websites especially for writers. Most are FREE.
Please use the Forum  to talk to other writers, share your journey.
Share you thoughts in comments.
We really would like to hear from you.
Happy writing,
John & Patty
John and I have written a book for new writers. We have developed a method that will simplify your creative writing.
We call it the STORYBOARD METHOD. We have written four books using this method it is free for you to download.
Download SIX STEPS TO BECOMING AN AUTHOR  using the storyboard method.
Please follow and like us: