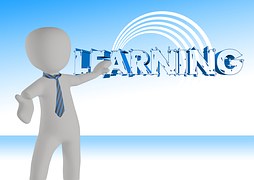 We firmly believe learning to write creatively should be fun. At the end of each tip you will find a challenge.
We hope the challenge will make learning more fun. You have the opportunity to practice the writing skill taught in the Article. Each tip includes examples.
Join us on this journey to become better writers. Come back each month to learn a new skill. Vote on the submissions from last month's article.
Tell us what you think. We are continually trying to improve both our website and our writing.
What is The Challenge?
The challenge is your chance to show what you have learned from our writing tips. Each month we post a new technique with tips and a new challenge. You can submit your challenge to our website.
Each month we select five submissions, which we feel are the best examples. We post these selections by the fifth of each month.
This gives you the opportunity to see how other writers apply the technique. Once they are posted you will be able to vote on the submission you think is best.
Happy Writing
John & Patty