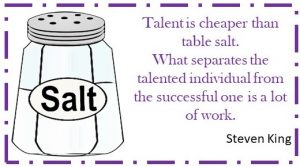 The best way to write a Great Book, one that publishers love, is to practice the fundamentals. The Challenge section lets you practice and expand your writing skills. To create a Great Book you must learn to write great scenes. You are the artist, the creator! It is our desire to help you elevate your writing to new heights.
At the end of the monthly TECHNIQUE, will be a Challenge. Read the Technique, review the Tips then create a scene following the guidelines of the Challenge.
Using this tab, submit your scene before the end of the month.
We will choose 5 submissions as the best examples of the Technique. They will be posted on the VOTE tab.
You will then be able see how other writers used the Technique. You will be able to Vote on the submission you like best. The voting ends at the end of the month.
We will post the winners on the 5th of each month.
Happy Writing,
John & Patty