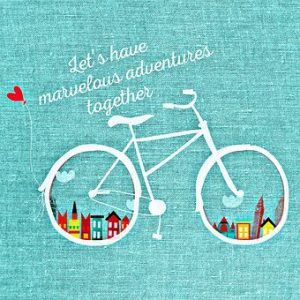 Thanks so much for joining us. Writing has become such an amazing journey. We hope our website will energize your writing. We know the things we have learned while writing the articles for this website have had an enormous effect on our writing.
We have an innovative approach to creative writing, we hope to share with you.
John started writing 20 years ago. I spent that time learning how to edit.
But when we put his novel out to be critiqued. It was an eye-opening experience. The startling truth was, after all our hard work, we had written only a mediocre book.
John dreamed of writing a Great Book not just a so so Novel to be placed on our coffee table to say he had published a book.. He had truths he wanted to share.We wanted a book that would be enjoyed by thousands maybe even millions.
We realized there was a lot more to writing than we first believed. We have been astonished by how many writing tactics we didn't know. Even some fundamentals we didn't understand.
John is not a quitter. The solution was to double his efforts. He was determined to write a Great Book.
The Tragedy
In 2015 John had open heart surgery. Two days later he had a mini stroke.The disastrous part was that he could no longer read. He now had a form of dyslexia where he flipped letters around.
I decided to retire early so I could be there for John. We've been married over 50 years. John is my best friend.
John struggled to learn how to read again. We started with first grade  books. After two years we were still only in second or third grade books. It was like he was drowning. At this point, I recognized he was showing early signs of dementia. For him reading became a nightmare. He was no longer able to remember what he just read.
John used to be able to simply sit down and write. If he got stuck he would come to me and we would brainstorm until one of us said, "That's it." Then we would take that idea tweak it, expand it, and form it into something spectacular.
There's nothing more electric than a new idea to play with.
John and I used to talk about everything, our family, books we've read, religion, politics.
I miss those stimulating conversations terribly.
Why a Website
I absolutely love the stories he wrote. I am determined to figure out how to create a jaw dropping book.
In other words I've picked up John's dream.
One of my problems is that I can't write like John. I must plan things out. I create profiles for characters. I map out scenes. I make lists. Even though we write differently John often found my tactics helpful.
Luckily, I've been studying writing for years. I still haven't unlocked all the magic tricks to writing a Great Book. But I'm working on it.
This Website has 3  Purposes:
 One reason for this website is; for me to learn about writing. I want to figure out what makes a great novel.  Then rewrite his books. so, they become best sellers.
  The second reason: All the best writers suggest that before you publish a book, you should create a platform. In other words a website with at least 10,000 subscriber. That's a lot of people to convince your information is worth giving up their email address.
That means I also had to learn how to write great posts. Posts which writers will find useful. At this point, I have discovered that writing posts is a very different kind of writing than writing fiction.
 The last reason is: if I do all this research, to learn how to write great books. then it seems right to share this information with other people who also want to write great books.
So please, join me on this journey.  If you like what I write, please subscribe, and add comments to the posts. I would really like to get to know you.
Just as a side note: I love what I am doing. It's fun and invigorating. I hope you feel the same about your writing.
Happy Writing
John & Patty @writingagreatbook.com