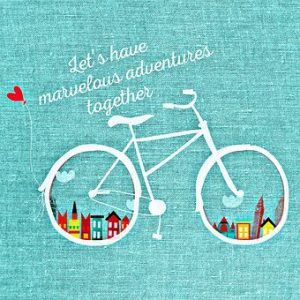 If you have found this page, we assume you are a writer or want to become a writer.
First let me say, writing about myself is the hardest kind of writing for me. I have taken several personality tests. They all say I am neither an introvert nor an extrovert. In other words I am both shy and not shy.
When I meet a stranger, I have learned to ask questions. ( Where are you from? What do you do for a living? Do you have a family?) This serves two purposes. First people fascinate me. So I love to hear their stories. Second I don't have to talk about myself.
You see, I am a very private person.
I am told readers would like to get to know us. Because of that I am going to do what is hardest, write about our life.
Why a Website
John started writing a novel over 20 years ago. It has now been divided into four books.
This website has three purposes:
I have realized even after all John's hard work, The books are only mediocre. John always wanted to write a great book. If we are going to publish great books, We have to figure out what makes a book great.
         One reason for this website is; for me to learn about writing. I want to figure our what makes a great novel.  Then rewrite the books. so, they become best sellers.
  The second reason: All the best writers suggest that before you publish a book, you should create a platform. In other words a website with at least 10,000 subscriber. That's a lot of people to convince your information is worth giving up their email address.
That means I also have to learn how to write great posts. Posts which writers will find useful. At this point, I have have discovered that writing posts is a very different kind of writing than writing fiction.
 The last reason is: if I do all this research, to learn how to write great books. then it seems right to share this information with other people who also want to write great books.
So please, join me on this journey.  If you like what I write, please subscribe, and add comments to the posts. I would really like to get to know you.
Just as a side note: I love what I am doing. It's fun and invigorating. I hope you feel the same about your writing..
Happy Writing
John & Patty