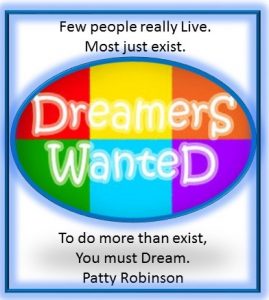 We dream of becoming authors.
We want to write meaningful stories. Stories that readers will love.
It takes courage to be a writer. It takes courage to believe in yourself.
We want to encourage you to keep dreaming and keep working toward your goal.
Your dream can come true.
We have written articles hoping to inspire you.
Maybe you will gain some insights that will help you write a better story.
We have included links to other articles that might assist you in writing short stories, novels, or any kind of fiction.
Come join us and receive twice monthly post about writing.
Happy writing
John & Patty