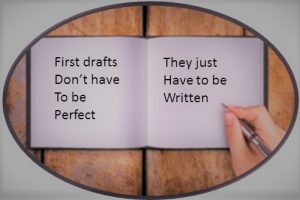 Finding Someone to Critique your Novel is Hard
If you are like us, you have poured your soul into your manuscript. You have wrestled with every page, every sentence, every word, to make it just right. This is your masterpiece.
Now you must take the plunge, and let someone else read it. Evaluate it. Give you an honest opinion.
You can ask a friend or relative to give you their opinion. In our experience, it is hard to find anyone who will tell you the hard truth. Not just politely say "it's good," or not so politely say "it stinks". Yes, one of our daughters said that on an early draft.
Writers groups and online critique forums can contribute to your learning to write.
We offer an in-depth template for self editing
We charge a nominal fee. We won't just tell you what is wrong. We will make suggestions about how to make it right. We will consider: Character development, Dialog, Plot structure, Tension, and Flow,
We offer our critique as a learning experience. Another step in your becoming a best-selling author.
Novels and short stories are written page by page, scene by scene.
Our hope is to help you improve each scene. That is why we critique in 50 page segments. We hope to help you deepen the impact of your words.
There is something magical about the prospect of your words being read by millions.
FEES for critique services
$75 for first 50 pages. These are the most critical pages. We provide two edits. We will make suggestions. After you revise these first 50 pages, we will edit one revision, without additional cost.
$50 for editing each segment (50 pages or less) after we have edited the first 50 pages
$25 for editing your revisions (50 pages or less)
REQUIRMENTS
The manuscript is to be double spaced, 12 point type. Chapter headings 16 point type with 4 spaces above and below heading. Pages must be numbered with 1 inch margins on all sides. The font should be either Courier New or New Times Roman
Contact us for more information at: patty@writingagreatbook.com