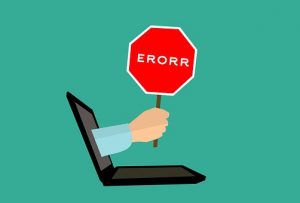 The Most Common Dialog Mistake
When we first started writing novels, we often made this dialog mistake .
It seems there are verbs you should never use to replace said in your dialogue tags (also called attributions or speech tags)
I wish someone had showed this to us before we had written our first book. We had to go back and fix much of our dialog.
Hopefully, this will save you the agony we went through.
Here's 3 examples
"I agree," he nodded.
"I thought you would," she giggled.
"Well," Sam fumed, "I don't agree."
"I don't see why not," he smiled
Can you see the problem. If you don't see the problem you are probably making this mistake, just like we did. Can someone giggle something or nod a line of dialog?  No, of course they can't. Yet, oddly enough, it is easy to forget that these actions cannot be used in speech tags.
When writing dialog, it's important  to recognize words that should never be used in a dialog tag. See below how to use these words correctly. Look at our list. Many are actions. Remember, words can't fume, clear their throat, or jeer. Heads can nod, but words can't. .Words don't spit or seethe either.
Those things a character can do in the middle of the dialog,
but not saying it.
Keep reading to find out the correct way to use these words.
We created this list to remind us not to use these words.
Here is the list of words you should never use to replace said in a dialog tag.
| belched | laughed | smiled | clucked tongue | gasped |
| --- | --- | --- | --- | --- |
| beamed | Trembled | Choked | jeered | Giggled |
| Wept | Quivered | coughed | Shrugged | gulped… |
| Chuckled | grinned | breathed | yawned | Sniffed |
| Nodded | smirked.. | Leered | sneered | sneezed |
| snorted | shivered | shuddered.. | quaked | shook |
| spit.. | Snickered… | cleared throat | shook head.. | waved |
| growled | fluttered | fumed | ticked off | glowered |
| seethed | thrilled | signaled | scowled | gurgled |
| sighed | swallowed | exhaled | inhaled | threatened |
Of course this is not a complete list. But it should give you an idea of words not to use in a dialog tag.
For more information see our post:
How to Use These Words Correctly.
Let me explain the correct way to use these words when writing dialog. Use them as a separate sentence woven in-between the dialog.
Here's how these sentences should be written
"I agree," he said nodding his head.
She giggled. "I thought you would."
"Well," Sam said fuming. "I don't agree."
He smiled. "I don't see why not."
As you can see; using these words correctly is mostly a matter of punctuation.

The 2nd Most Common Dialog Mistake
Punctuating dialog correctly can be difficult. It's hard to remember when to put a period inside the quotation marks and when to put it outside the quotation marks.
When do you put a comma after the dialog and when do you put a period after the dialog
Punctuating dialog correctly is essential if you want your story to be clear and understandable to your readers.
It was hard for us to remember all the rules. So, we created a simple info-graph to make it easy to remember. We are offering it to you for free.
Let us know if you enjoyed this post.
We would love to chat with you about writing.
Happy Writing
John & Patty @writingagreatbook.com
For more about dialog mistakes
SEE: https://writingworkshops.com/blogs/news/5-mistakes-killing-your-dialogue
https://writingworkshops.com/blogs/news/5-mistakes-killing-your-dialogue
Don't forget to Download your FREE PDF